While there are new movies that are fun and enjoyable, they just don't have the same impact as the Action and Horror Movies we remember as kids/teenagers. So we figured we were not alone in our nostalgia and created a podcast to entertain people who feel the same as us. We will talk about what made certain movies so memorable. We will talk about a movie so cheesy but still makes us smile. We will share a memory of watching a movie for the first time.
Episodes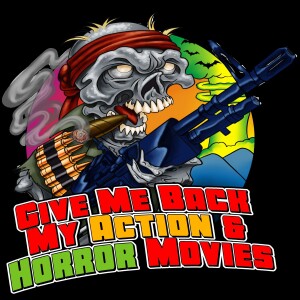 Tuesday May 02, 2023
Tuesday May 02, 2023
And so begins a month long journey into creatures that hold a special place in our hearts. First up we have Tremors which is a very near and dear movie to Nate, Charlie and Pete. Find out why this movie has captivated the guys and the world for so many years, and hear about a love for cinema beginning at a very young age. There's another special guest on this episode that you do not want to miss out on, trust us. Throw on your cowboy hat and boots, grab your elephant gun and climb the tallest building in your vicinity as the guys dig into.....'Tremors'.