While there are new movies that are fun and enjoyable, they just don't have the same impact as the Action and Horror Movies we remember as kids/teenagers. So we figured we were not alone in our nostalgia and created a podcast to entertain people who feel the same as us. We will talk about what made certain movies so memorable. We will talk about a movie so cheesy but still makes us smile. We will share a memory of watching a movie for the first time.
Episodes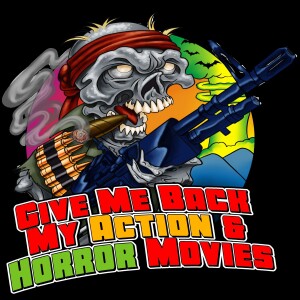 Tuesday Dec 13, 2022
Tuesday Dec 13, 2022
*static*
*Cassette deck click*
It's late, the sun went down hours ago...Charlie and Nate are just staring at each other across the monitors. Their both extremely tired and Nate feels a sickness creep up on him, Charlie takes notice of his change in demeanor with cold dead eyes and begins questioning the decision to stay. It's getting later...darkness has fully enveloped the sky....neither of them trus-.....oh wait!
Pete finally logged on!!! Let's get this started!
The guys are covering yet another masterpiece of horror as they discuss John Carpenter's "The Thing"... yeah uh Nate picked this as our horror Christmas movie because - snow and cold - sure bud. So if you found this recording then go find a warm place to settle in and hit that play button as we cover "The Thing"!!!!