While there are new movies that are fun and enjoyable, they just don't have the same impact as the Action and Horror Movies we remember as kids/teenagers. So we figured we were not alone in our nostalgia and created a podcast to entertain people who feel the same as us. We will talk about what made certain movies so memorable. We will talk about a movie so cheesy but still makes us smile. We will share a memory of watching a movie for the first time.
Episodes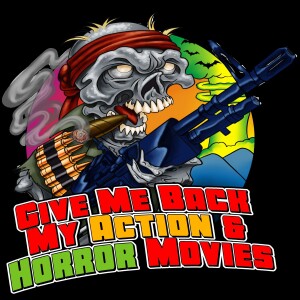 Tuesday Nov 15, 2022
Tuesday Nov 15, 2022
Pack your Suntan lotion because we're going on a road trip but we end up getting stranded in the desert this week. Nate clearly has been in a mood and decided to force Charlie to watch a movie he swore off years ago but in the spirit of solidarity begrudgingly agreed to cover.
The Hills Have Eyes is a rare case where the remake is equal to it's original predecessor and had the blessings of Wes Craven to boot. This is our second helping of horror from director Alexandre Aja so you know it's going to be a sadistic brutal bloody ride.
So call shotgun (literally), buckle up, hydrate, and hit download for this week's newest episode!
Don't forget to subscribe and rate us on you favorite podcast app.