While there are new movies that are fun and enjoyable, they just don't have the same impact as the Action and Horror Movies we remember as kids/teenagers. So we figured we were not alone in our nostalgia and created a podcast to entertain people who feel the same as us. We will talk about what made certain movies so memorable. We will talk about a movie so cheesy but still makes us smile. We will share a memory of watching a movie for the first time.
Episodes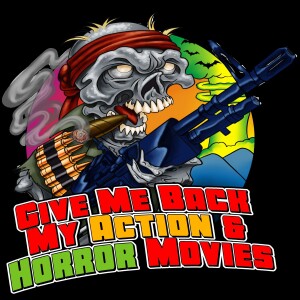 Tuesday Jan 04, 2022
Tuesday Jan 04, 2022
The action show is starting off the new year with a real blast from the past from Charlie and Dan's childhood with The Beastmaster. Probably the very first sword and sorcery movie either of them watched as kids seeing as how He-Man was such a huge influence in most boys from that era. Join the guys as they talk about their first memories of the movie and find out what TBS and HBO actually stand for. Hear how this movie even in 2022 is still giving the guys gifts they didn't know they needed and hear quite possibly the greatest word in all written history.
So join Dan and Charlie as they strip down to their loin cloths and leather studded arm braces while they cross the desert talking about a childhood favorite in this nostalgia heavy episode.