While there are new movies that are fun and enjoyable, they just don't have the same impact as the Action and Horror Movies we remember as kids/teenagers. So we figured we were not alone in our nostalgia and created a podcast to entertain people who feel the same as us. We will talk about what made certain movies so memorable. We will talk about a movie so cheesy but still makes us smile. We will share a memory of watching a movie for the first time.
Episodes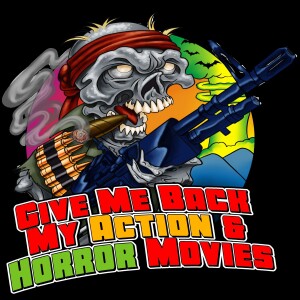 Tuesday May 30, 2023
Tuesday May 30, 2023
Our Creature Feature/Apocalypse month has not gone exactly as plan.
Nate went rogue and bashed almost everything this month, Pete was in the middle of the road, and poor Charlie watched his heart get stomped on repeatedly. But a shining light (Bugzapper is more like it) was discovered. A giant bug (Wasp....thanks Nate) movie that the trio had never seen before that contained some amazing practical effects. (We will truly never know if Pete had seen this before or not)
Could the month still be saved and our triumphant trip rally us together in a movie that hopefully answers the "Give Me Back" battle cry??!....probably not but we can guarantee this episode will be a helluva ride!