While there are new movies that are fun and enjoyable, they just don't have the same impact as the Action and Horror Movies we remember as kids/teenagers. So we figured we were not alone in our nostalgia and created a podcast to entertain people who feel the same as us. We will talk about what made certain movies so memorable. We will talk about a movie so cheesy but still makes us smile. We will share a memory of watching a movie for the first time.
Episodes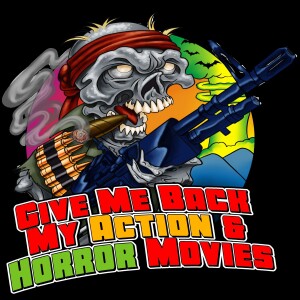 Tuesday Jan 10, 2023
Tuesday Jan 10, 2023
The gang is all here!
For the first time ever the entire party was able to watch a movie together. A pact was made many months ago to cover Puppet Master 2 the next time we were altogether. Covid, random illnesses, and even Southwest wasn't going to stop this from happening!.... Though some had succeeded in the past. Tune in to hear all about the misfortunes and triumphs to finally make this happen!