While there are new movies that are fun and enjoyable, they just don't have the same impact as the Action and Horror Movies we remember as kids/teenagers. So we figured we were not alone in our nostalgia and created a podcast to entertain people who feel the same as us. We will talk about what made certain movies so memorable. We will talk about a movie so cheesy but still makes us smile. We will share a memory of watching a movie for the first time.
Episodes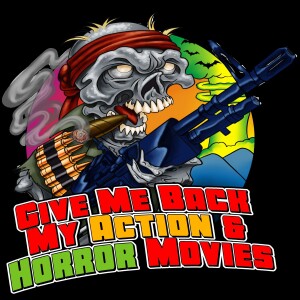 Tuesday Jan 17, 2023
Tuesday Jan 17, 2023
It's that time of year again, Charlie's birthday has rolled back around and this year and he brought what is possibly the pinnacle of his childhood action movie favorites..... Masters of the Universe!!! While this podcast always has a foot in the nostalgia pool this episode the guys jump off the high dive into pure unadulterated wholesome nostalgia. Pete and Nate were definitely not surprised for the wave of love Charlie has for this live action adaptation of his hero He-Man. They were however caught a little off guard (as was Charlie) at how strong that wave actually is and how its still a cultural and personal icon for him. We even come up with our own He-man characters for each other and ourselves!
So please take a trip to our past and enjoy as we cover Masters of the Universe.....Good Journey!!!!!