While there are new movies that are fun and enjoyable, they just don't have the same impact as the Action and Horror Movies we remember as kids/teenagers. So we figured we were not alone in our nostalgia and created a podcast to entertain people who feel the same as us. We will talk about what made certain movies so memorable. We will talk about a movie so cheesy but still makes us smile. We will share a memory of watching a movie for the first time.
Episodes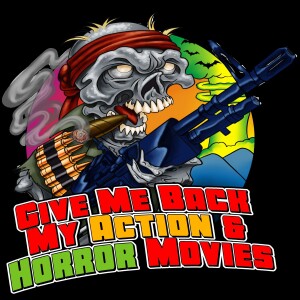 Saturday Jul 30, 2022
Saturday Jul 30, 2022
That's right! We had one more interview in the barrel that we wanted to drop in July before it ended and this is a big one for us. We got to sit down with Jim Ojala SFX extraordinaire who has an insane work resume...movies such as Hell Boy 2, X-men Last Stand, Toxic Avenger 4 as well as TV projects like True Blood and Angel. While we didn't have nearly enough time to even scratch the surface of his career we were able to dig into a few recent projects he's done such as his own movie Strange Nature and the soon to be released Crabs both of which are well worth your time...no spoilers of course. Nate is also able bring Jim's punk/metal side to the surface with a few projects he worked on that is sure to surprise many of our listeners as well...once Nate quit fangirling that is. So please sit back, relax, enjoy this very special interview and as always please don't forget to subscribe so you never miss an episode.