While there are new movies that are fun and enjoyable, they just don't have the same impact as the Action and Horror Movies we remember as kids/teenagers. So we figured we were not alone in our nostalgia and created a podcast to entertain people who feel the same as us. We will talk about what made certain movies so memorable. We will talk about a movie so cheesy but still makes us smile. We will share a memory of watching a movie for the first time.
Episodes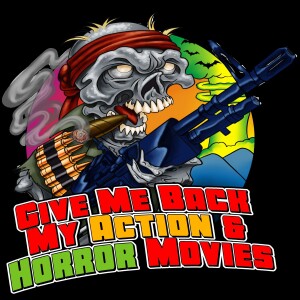 Tuesday May 09, 2023
Tuesday May 09, 2023
This week Charlie and Nate are left unsupervised so they decided to cover the 2008 movie 'Doomsday', a movie Charlie has been wanting to cover for awhile. Listen along as the boys dive into another Neil Marshall helmed film and join Charlie as he starts his journey into what Nate really thinks of this director. And while Pete was unable to attend fret not because he did manage to watch the movie and even sent over his shocking review!!! 
Please don't forget to subscribe and rate us as well as search for us on YouTube (GMBMAHM) to check out our new series "The Tubi Files".