While there are new movies that are fun and enjoyable, they just don't have the same impact as the Action and Horror Movies we remember as kids/teenagers. So we figured we were not alone in our nostalgia and created a podcast to entertain people who feel the same as us. We will talk about what made certain movies so memorable. We will talk about a movie so cheesy but still makes us smile. We will share a memory of watching a movie for the first time.
Episodes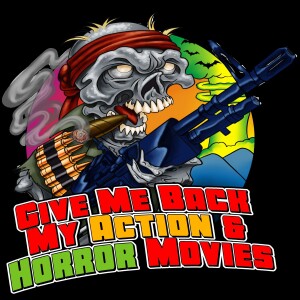 Tuesday Dec 20, 2022
Tuesday Dec 20, 2022
Is anyone surprised by this weeks movie? Of course we're gonna cover the sequel to the greatest Christmas movie ever created...Die Hard 2 'Die Harder'!!!!!! Join Charlie and Nate as they follow John McClain for another holiday adventure this time set inside an airport while terrorists attempt to free a political prisoner by holding the planes in the air hostage. What they didn't realize was that McClain's wife Holly just happens to be one of the passengers in danger and it's up to John to save the day...again...on Christmas!
Heads up to our listeners, Nate suddenly found himself on the naughty list this year all because of this episode...what did he do?...what did he say?.....You'll just have to give our Christmas Special episode a listen to find out!
Merry Christmas and Happy Holidays
Don't forget to rate us on you favorite podcast apps!