While there are new movies that are fun and enjoyable, they just don't have the same impact as the Action and Horror Movies we remember as kids/teenagers. So we figured we were not alone in our nostalgia and created a podcast to entertain people who feel the same as us. We will talk about what made certain movies so memorable. We will talk about a movie so cheesy but still makes us smile. We will share a memory of watching a movie for the first time.
Episodes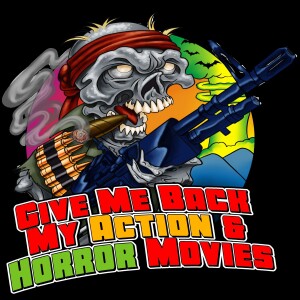 Tuesday Jan 24, 2023
Tuesday Jan 24, 2023
For Charlie's final birthday pick he stayed on the nostalgia path and picked a horror movie that he had a strong connection to....'Tales From the Crypt: Demon Knight'. Growing up watching the TV series and Saturday morning cartoon as an early teen meant that when a full length feature film was announced that there was no way Charlie wasn't going to watch it. We also find out a shocking revelation from Nate concerning this movie as well!
So hit that play button Boils and Ghouls to get transported back to when practical effects were king and Billy Zane was the smoothest, coolest horror movie villain of the 90s! 
Frights! Camera! Hacktion!!!!! HEHEHEHEHHAAAA!!!!!