While there are new movies that are fun and enjoyable, they just don't have the same impact as the Action and Horror Movies we remember as kids/teenagers. So we figured we were not alone in our nostalgia and created a podcast to entertain people who feel the same as us. We will talk about what made certain movies so memorable. We will talk about a movie so cheesy but still makes us smile. We will share a memory of watching a movie for the first time.
Episodes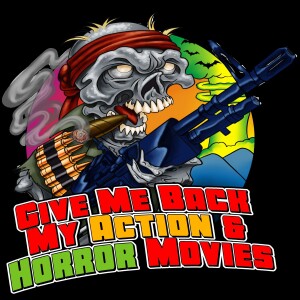 Tuesday May 16, 2023
Tuesday May 16, 2023
It's been teased long enough! This week Charlie was able to bring his very first 'R' rated monster movie to the podcast..."Deepstar Six". A movie that neither Nate nor Pete had seen before ( I know shocking right?!) but even tho it's one that Charlie has seen numerous times over the years he still found a new experience to share with everyone. Listen along to find out what Nate and Pete thought of one of the first undersea creature features of 1989 (there were several that year) and finally hear the story from Charlies childhood that forever shaped his love for monsters and movies!!!