While there are new movies that are fun and enjoyable, they just don't have the same impact as the Action and Horror Movies we remember as kids/teenagers. So we figured we were not alone in our nostalgia and created a podcast to entertain people who feel the same as us. We will talk about what made certain movies so memorable. We will talk about a movie so cheesy but still makes us smile. We will share a memory of watching a movie for the first time.
Episodes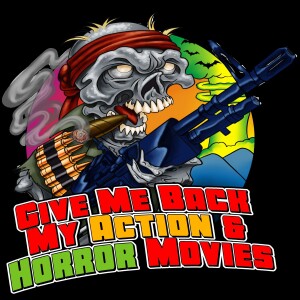 Tuesday Apr 18, 2023
Tuesday Apr 18, 2023
Nate found a way to get back at Pete for the Cutie Honey incident of 2023. (We try our best to not bring up such harsh memories)
Cube at first does not seem like a likely choice for us to cover, but you'll be surpised at the history this movie has with each host and special guest Troy of Good Beer Bad Movie Night. Pete thought bringing in back up would help, and he was sadly mistaken!