While there are new movies that are fun and enjoyable, they just don't have the same impact as the Action and Horror Movies we remember as kids/teenagers. So we figured we were not alone in our nostalgia and created a podcast to entertain people who feel the same as us. We will talk about what made certain movies so memorable. We will talk about a movie so cheesy but still makes us smile. We will share a memory of watching a movie for the first time.
Episodes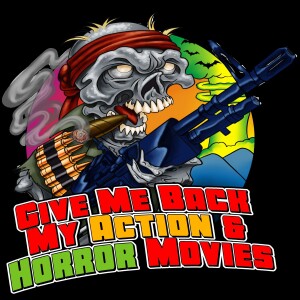 Tuesday Dec 27, 2022
Tuesday Dec 27, 2022
Nate wanted a doll for Christmas this year and Charlie and Pete pulled through for the little lad. Only problem was it was it has some defective hardware and went on a Homicidal rampage…again…Child's Play is a franchise that is 7 movies and 2 seasons deep. It's hard to believe Chucky has spawned so much over the years, but it's the first sequel where he truly develops his personality and makes his mark on the horror world. Listen as the fellas talk about their fond memories of everyone's favorite murderous doll!