While there are new movies that are fun and enjoyable, they just don't have the same impact as the Action and Horror Movies we remember as kids/teenagers. So we figured we were not alone in our nostalgia and created a podcast to entertain people who feel the same as us. We will talk about what made certain movies so memorable. We will talk about a movie so cheesy but still makes us smile. We will share a memory of watching a movie for the first time.
Episodes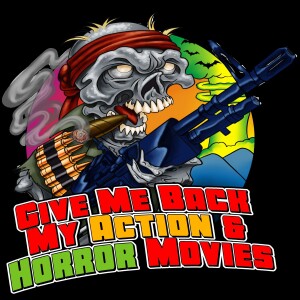 Wednesday Dec 21, 2022
Wednesday Dec 21, 2022
It had to be done...after the Al Leong score Nate gave Die Hard 2 Charlie couldn't let that be our Christmas special legacy for the second year. Charlie had to do something drastic, something he never expected he'd have to do especially right before Christmas.
What did he do you ask?     
Well...you'll have to listen to the episode to find out!
Hope you all enjoy our impromptu Christmas Special Episode....Nate's Road to Redemption!!!
Merry Christmas and Happy Holidays!!!!!