While there are new movies that are fun and enjoyable, they just don't have the same impact as the Action and Horror Movies we remember as kids/teenagers. So we figured we were not alone in our nostalgia and created a podcast to entertain people who feel the same as us. We will talk about what made certain movies so memorable. We will talk about a movie so cheesy but still makes us smile. We will share a memory of watching a movie for the first time.
Episodes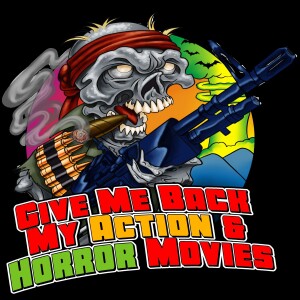 Tuesday Jan 03, 2023
Tuesday Jan 03, 2023
It was bound to happen...this is it, our first Michael Bay movie. But dammit what better way to ring in the New Year than with Bad Boys 2 because it is a helluva ride. In fact we ride together.....we die together.... Bad Boys for life. 
Charlie and Nate wanted a fun sequel to continue their theme and thought what better one than the ultimate if not the best examples of a buddy cop actioner. So listen along as the guys strap in for an absolute wild ride with more car chases, explosions, bullets, and flat out hilarious dialogue than one movie has the right to have!!
Take a drink every time the fellas say, "Mike Lowery" and be prepared..(don't listen to Nate...you will die)
*GMBMAHM and associates are not responsible for Nate*